"Powerful solar kit, complete and 100% nomadic"
Ready-to-use nomadic solar kit delivered 100% complete. Ideal for your consumers under 500 watts. It is suitable for off-grid power
2x 100W polycrystalline solar panel

1x Epsolar LS Series LandStar PWM 12V / 24V - 20A

1x Ultracell GEL Battery 12V 55Ah

1x Inverter converter PSM 500 12V - 500W

1x Fixing kit on floor structure -price / panel-

1x Box and manpower
Thanks to its integrated battery, you have power even outside hours of sunshine. Its inverter transforms the direct current of the battery in order to supply the consumers with 230V socket. Its pre-wired box allows you to be ready to feed your consumers only minutes after your arrival on site.
Including a Powerbox, 2 solar panels of 100Wc, triangles of fastenings for the panel and the necessary cables / connections.
No assembly is necessary!
We unfold the panel supports and we throw it in the sun ...
5m of cable to connect it to the PowerBox
This one supplies the current in 230V without going through the batteries if the brightness is sufficient, otherwise the batteries take over
Once the Powerbox is recharged, you get energy wherever you want it because it also works without panels (on internal batteries).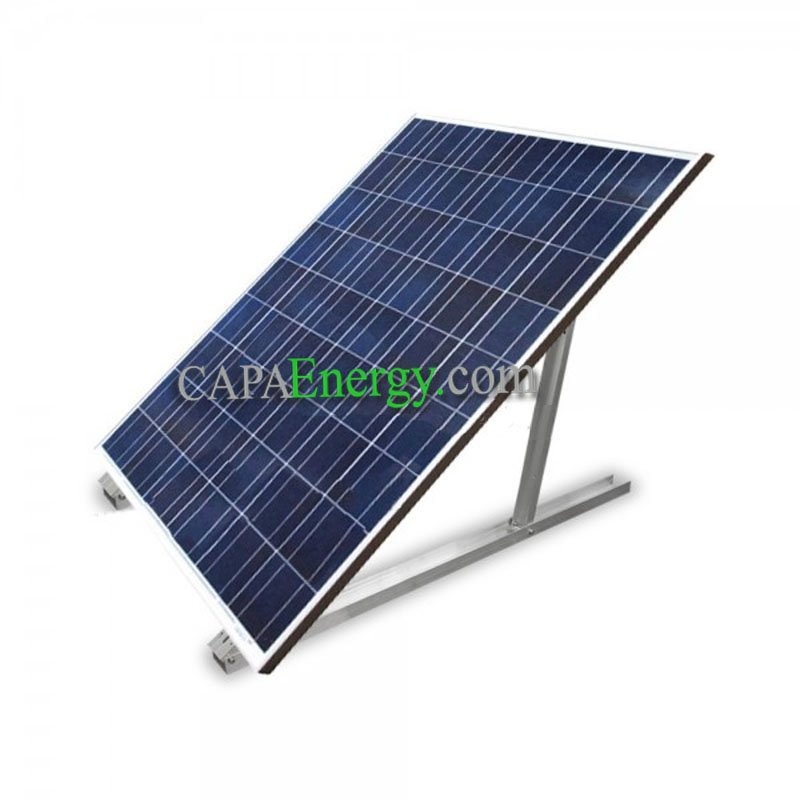 Composition:
Two polycrystalline panels of 100Wc
The frame is weatherproof anodized aluminum. It gives the panel a particularly strong mechanical stability to guarantee ease of assembly and transport.
Connectivity is simple and fast (60cm of cable with MC4 plug)
Dimensions: 1175 x 540 x 35 mm
Chinese manufacture
Normal temperature of use NOCT: 45 ° C

Wind resistance: 130 km / h

Maximum diameter of the hailstone: 25 mm

Impact speed of the hailstone: 80 km / h

Lightweight, reinforced anodized aluminum frame

High transmissivity of glass

Plug & play box with 3 diodes

Safety glass 4mm thick

POWERBOX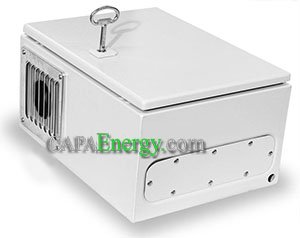 A 20A charge controller protects the battery from discharging and overcharging, ensuring optimal battery life.




A 500W converter, its pure sine technology allows you to connect any consumer.




A 55Ah GEL battery, for example to light up and charge a computer or a phone at night.




A 100% waterproof cabinet, 230V plug and connector panels on the side, a practical carrying handle on the top


A charge controller with 20A LCD display
- Large LCD display
- Low battery warning.
- PWM technology, improved battery charging (faster and more efficient charging).
- Battery overload protection by shutting off the solar module when the battery is full.
- Has an accessory output in 12V (or 24V) to connect your consumers directly (max intensity 20 A). This output has a protection against the deep discharge of the battery (consumers are switched off automatically)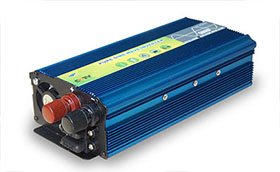 A 230V 500W converter
This 500W converter offers excellent performance: over 90% efficiency, very high peak power (700W, to cope with an occasional over-demand of energy, when some electrical devices start up)
Perfect for sites where the UPS needs to stay constantly on, when nothing is plugged in, its self-consumption is very low. Ideal for powering sensitive electronic equipment, such as TVs, computers or other electronic devices.


GEL battery 12V 55Ah
Gel batteries are sealed batteries: no maintenance, no added distilled water. Enhanced safety compared to open lead batteries.
A GEL battery can withstand 100% discharge and return to its rated capacity if the unloaded hold time is short. This series has a longer discharge time compared to other batteries. Its special plate design increases battery life and especially in warmer temperatures. A separator within the battery improves its performance. It also has a longer shelf life.
Rated voltage: 12V

Capacity: 55Ah

Dimensions: L 229 x W 138 x H 209 mm

Weight: 17 Kg
The adventure kit is our solution for those who need electricity when traveling.
Everything is included in the box (charge controller, inverter and even batteries)
The adjustable supports for the panels really allow to put it everywhere.
TECHNICAL CHARACTERISTICS
| | |
| --- | --- |
| Wind turbine | Without wind turbine |
| Voltage output of the kit | 230 |
| Battery storage | With storage |
| Type of need | Camper / Boat / Boating, Survivalism, Garden / Hut / Leisure, Autonomy |
| Number of panels | 2 panels |
| Voltage | 230 |
| Drums | Kit with battery |
| Inverter power | - from 1000VA |
| Network reinjection | Without reinjection |