Heckert Solar, quality and durability
{ Polycrystalline } panel of 275 WC
All modules are made with innovative technology.
100% made in Germany.
The weight of the panels is lightened to the maximum for a quick and easy installation.
IP67 junction box: This type of case has a high level of waterproofness and dust.
The panel is resistant to corrosion and moisture.
Panel dimensions
Dimensions: 1640 x 991 x 38mm.
Weight: 18.3 Kg.

Technical characteristics
cells

polycrystalline silicon cells

Max Power

275 W

Tensio

n in open circuit (Voc)

38.56 V STC / 36.22 V NOCT

Short circuit current (Isc)

9.19 TO STC / 7.15 A NOCT

Rated voltage (Vmpp)

31.64 V STC / 27.74 V NOCT

Rated current (Impp)

8.63 A STC / 6.74 A NOCT

Frame

Anodized aluminum - Gray

Glass

high transparency tempered glass - 3.2 mm

Dimensions

1670 x 1006 x 38 mm

Weight

18,3kg
Warranties and certificates
Product warranty: 10 years
Certifications: IEC61215; IEC61730; Factory inspection certificate; Factory Inspection Certifi cate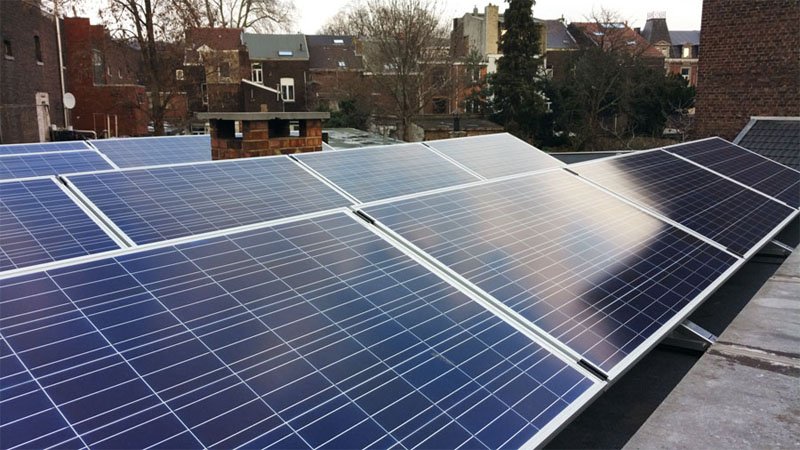 Technical characteristics
Weight

18,3kg

Color

classical

Panel type

Rigid / traditional

cells

polycrystalline

Max power

- Wc

275

Voltage in open circuit (Voc)

38,26V

Short-circuit current (Isc)

9,07A

Power current max.

(Imp)

8,54A

Max power voltage (Vmp)

31,41V

Width

1006 mm

Height

1670 mm

Thickness

38 mm