Solar panel 150W12V Monocristalin flexible, are suitable for marine, camping or nomadic use.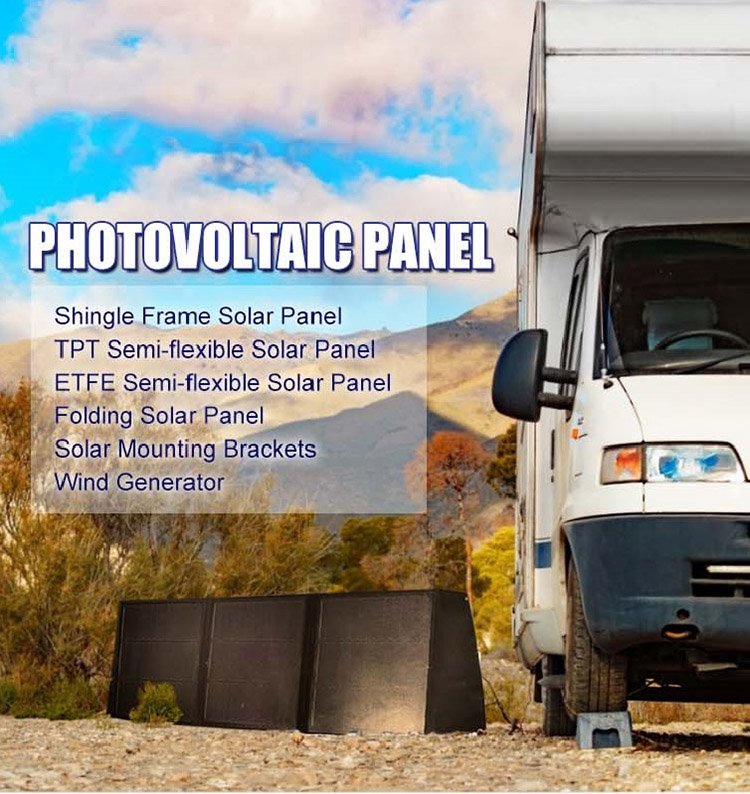 Nominal Power:150W
Dimensions:1240*670*2mm

Marine, nomadic or isolated site use
Advantages:
The efficiency of high-quality and high-efficiency monocrystalline silicon wafers can reach 18.81%,

Shingled string welding process, beautiful and neat,

The finished product has a thin thickness, lightweight, and good waterproof effect,

Lightweight and flexible features can be seamlessly integrated into your vehicle.

Suitable for boats, yachts, RVs, camping, etc.
Specification:
Mechanical DataStandard Test Conditions AM=1.5, E=1000W/m2, TC=25℃

Nominal Power

150W

Cell Type

Monocrystalline

Module Efficiency

18.81%

Maximum Power Current (Imp)

6.99A

Maximum Power Voltage (Vmp)

21.45V

Open-circuit Voltage (Voc)

25.35V

Short-circuit Current (Isc)

7.51A

Maximum System Voltage

100V

Output Tolerance

+3%

Cable

500 mm / 2,5 mm2

Type de connecteur

Compatible MC4 / MC4

Structure du module

TPT / EVA / feuille de fond

Évaluation de la boîte de jonction

≥IP67

Nombre de diodes

Une

Température de fonctionnement

-40 ℃ ~ + 80 ℃

Emballage

Dimensions du module

1240 * 670 * 2 mm

Poids du module

3,50 kg

Paquet

Paquet unique

Pièces par palette

25

Poids brut par palette

198 kg

Dimensions de la palette

1200 * 1100 * 800 mm

Product details: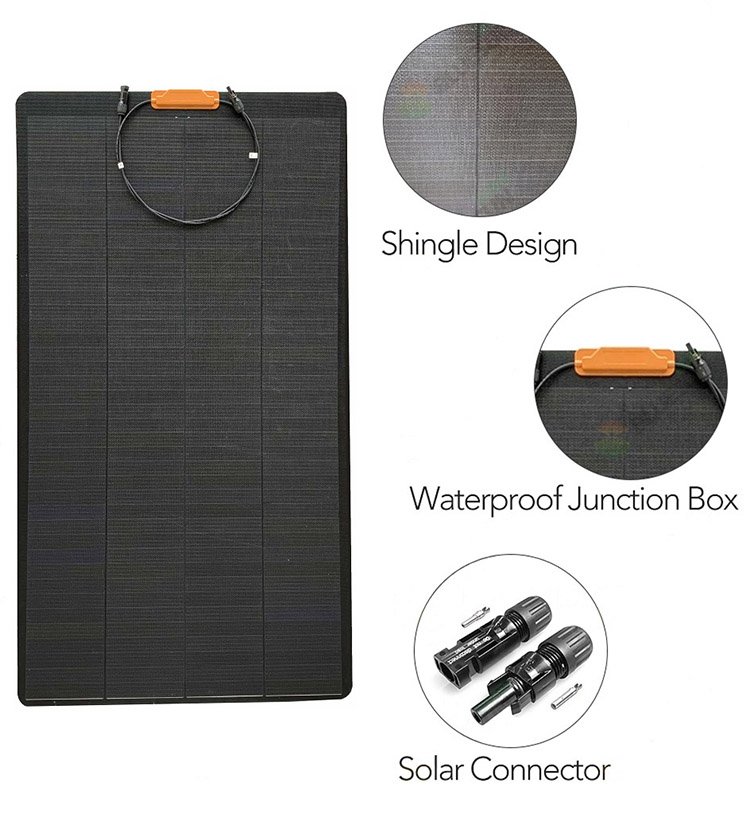 Avoid loss of electricity: used on the car roof, recharge the car battery anytime.
Can prevent the car battery from losing electricity and solve the case that the car cannot be pulled due to the loss of battery caused by long-term parking of the vehicle.
On-board electrical devices: When using on-board electrical devices, the original power of the car battery will not lose (car audio, navigator, driving recorder, exhaust fan, car fan, refrigerator
car, cell phone, etc.)
Experimental power generation: DIY experiments for schools.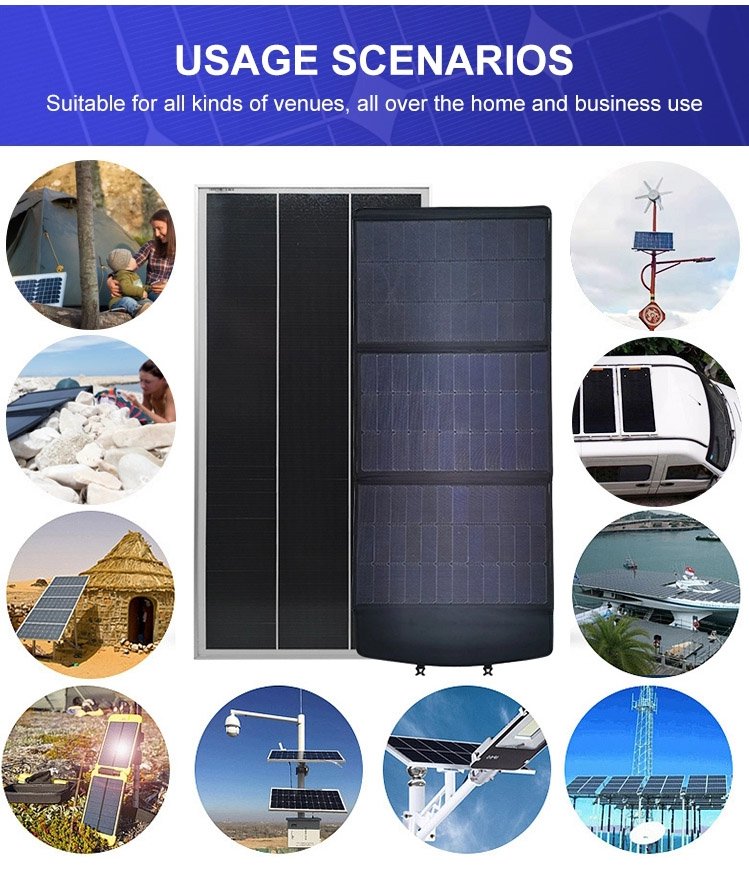 The panel adapts perfectly to your boat or vehicle.